He married three of the Burks sisters, and buried two of them. The last, Frances, outlived him by 20 years.
Nancy was his first wife. They married on 27 Jul 1879 in Pope County.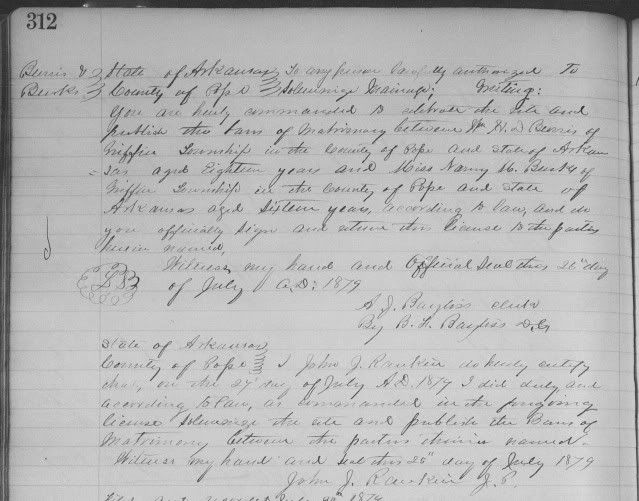 Nancy was the daughter of James Edward Burks and Nancy Mildred Patterson. She bore William H D three children before her death on 16 Aug 1886.
---
Post a comment in response: