Thomas was the son of Thomas Jefferson Wharton and Sarah Sally Duncan, born on 27 Feb 1832 in Alta Vista, Gainesville, Co., GA. Rutha was the daughter of John Henry Harrison Coleman and Cynthia Cochran, born on 1 Oct 1837 in Caroll County, GA.
They married on 26 Jul 1855 in St. Clair County, AL and were the parents of 9 children I have been able to document.

Thomas J Wharton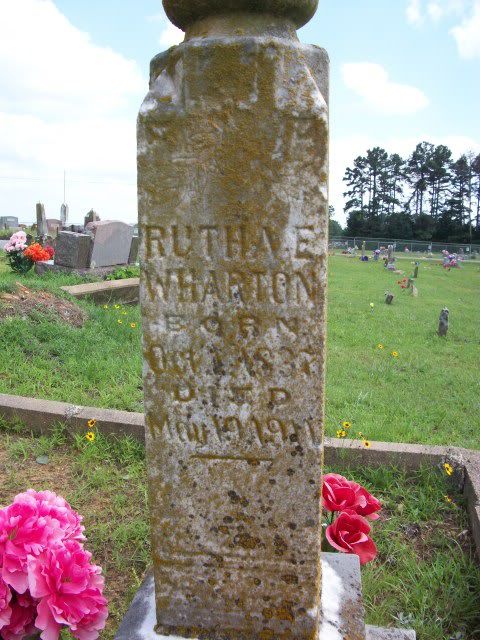 Rutha E Wharton
Thomas died on 16 Mar 1908, and Rutha on 19 May 1911. They are buried in St. Joe Cemetery, Pope Co., AR.
---